Buy an NFT from JPG Store
Watch Video Guide
Buying an asset on the store is really easy. You can click on any NFT you like to go the NFTs page like the one shown below. Simple click on the buy button, read through the details provided and sign the transaction using the wallet password you chose earlier. Voila!
Once bought, the NFT will be visible in your wallet as well as on your JPG Store Profile.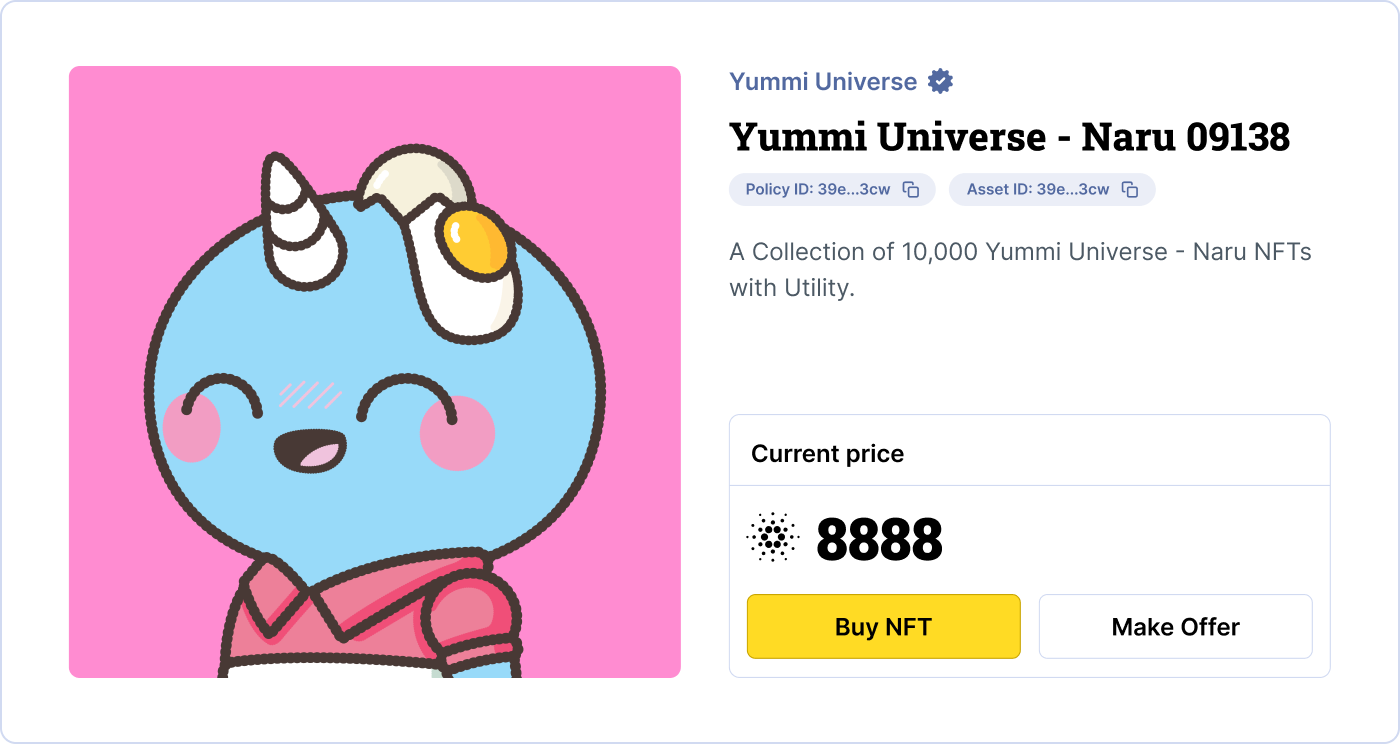 There are millions of NFTs on Cardano and you can choose what you like! With so many options, we recommend our Researching an NFT Project article to find quality NFT projects to invest in.
If you want to get started right away, you can take a look at trending projects on the homepage to see what's hot 🔥